We recently wrote about protecting $80 million in funding for walking, biking, and transit projects from the chopping block. On Monday, the City Council voted to punt this decision to the fall budget process. We are disappointed the City Council did not stick with the SDOT and community stakeholder proposal. That proposal

would have doubled funding for Vision Zero

, created the first-ever bike route maintenance fund, made hundreds of blocks of sidewalks and crosswalks accessible, created a new bus and subway plan, and repaired some bridges. Council was initially tempted by Councilmember Pedersen's proposal that would have bonded all the funding to partially pay for bridge projects, even though SDOT itself said they do not have shovel-ready bridge projects for this relatively small amount of funding. But, thanks to advocates like you, they instead asked for more analysis and will take up the issue again in the fall. We are grateful to Councilmember Strauss, whose amendment asked for more analysis, Councilmember Morales, who spoke up strongly for Vision Zero, and Councilmember Mosqueda, who asked for more information on Vision Zero, the ADA Transition Plan, and a progress update on bike routes in the Move Seattle Levy. Stay tuned for more opportunities to make a difference on this important source of funding.
---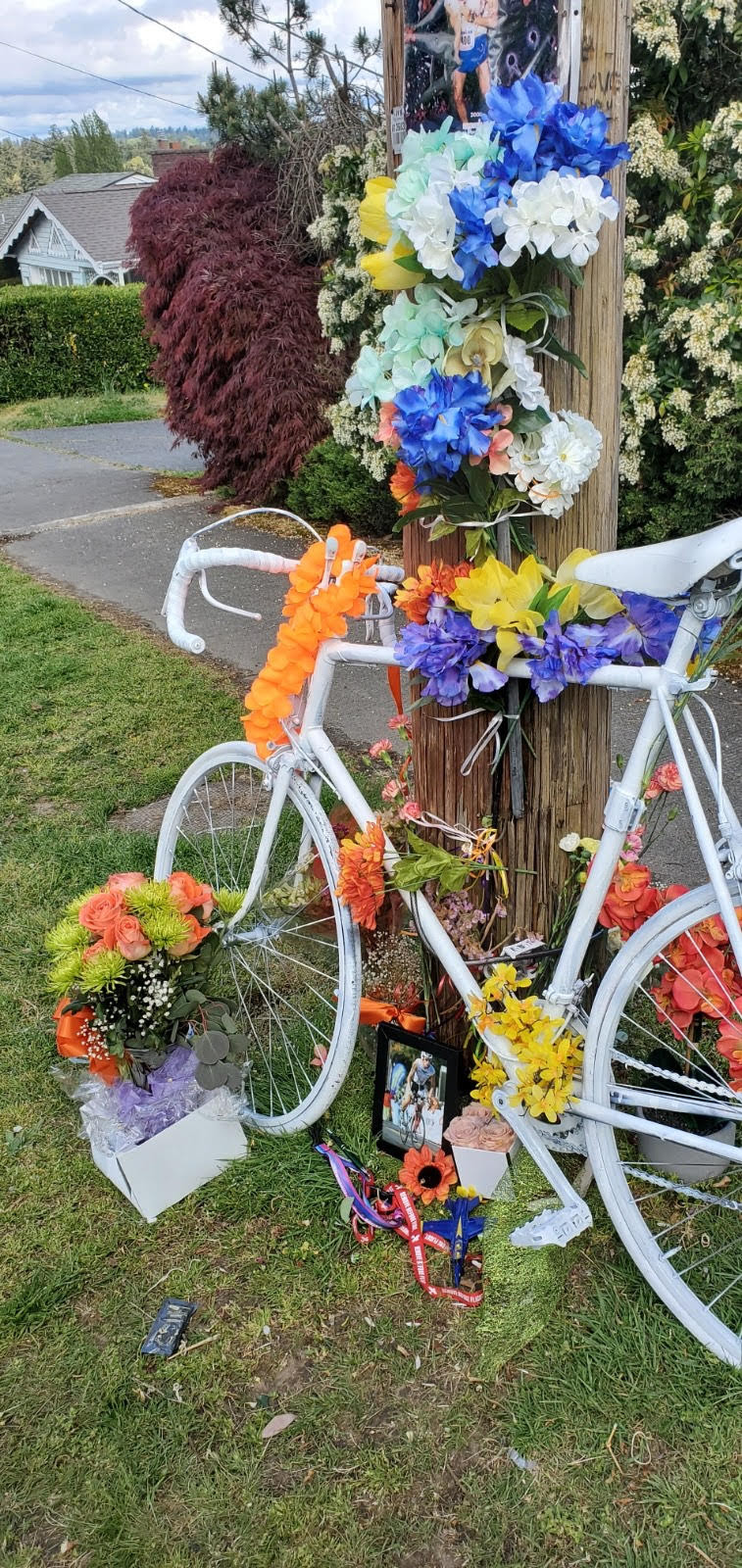 Not doubling the Vision Zero budget, which would have allowed SDOT to create safer streets across the city, stings especially sharp this week, as we work to organize a memorial walk and ride for Michael Colmant this Saturday (details below). Michael was biking on Seward Park Ave, a common route between Lake Washington Boulevard and the Rainier Beach neighborhood, on April 11th, when he was killed by a driver in a hit-and-run. Michael was passionate about swimming, running, cycling, and aviation. He was a dedicated colleague at King County International Airport, helping lift up people of color in his profession. He was a loving father and caring friend. He should still be with us, and will be missed. As requested by the family, we are also shining a light on the fact that SE Seattle's District 2 has had double the number of fatalities as any other Council District. We must do better to reach Vision Zero. So we are hosting a memorial walk and ride this Saturday to give a voice to the family and bring attention to these safety disparities. If you're able to, please consider attending in support. When: This Saturday, May 15th, at 2:00pm Where: The

ride

 will start at Be'er Sheva Park next to the intersection of Seward Park S and S Henderson St. The

walk

will start at Seward Park, just north of the traffic circle at the park's entrance. Both will meet at the crash site where friends and family members will speak. For additional information see: https://www.facebook.com/events/303311481178199
You can also support the family's Go Fund Me. And anyone with a tip about the hit-and-run is encouraged to call SPD's Violent Crimes Tip Line at 206.233.5000. The person was driving an older Nissan Sentra that likely has a broken windshield and a license plate similar to BKU 053. We hope you can attend this Saturday's memorial walk and ride for Michael Colmant. Thank you for all that you do, Gordon Padelford Executive Director Seattle Neighborhood Greenways