Because of you, the community-power behind Seattle Neighborhood Greenways, Seattle is becoming a better city for walking, biking, and rolling. And yet, we have a long ways to go.
Dear Friends and Colleagues, As we think about what we're most grateful for this season, it's you. You, and neighbors like you, give your time, energy, and creativity to making Seattle a better city. Whether you're supporting the Seattle Neighborhood Greenways coalition with your presence at community meetings, advocating for change, helping with hands-on projects, or donating financially -- you're the heart of this safe streets movement.
Because of you, we achieved eight major wins for walking/rolling/biking and equity in the city's 2020 budget, including:
Biking Routes for Southeast Seattle: Southeast Seattle currently does not have a single safe and convenient connection for people riding bikes to the rest of Seattle. The $10.53 million in increased funding will change that, by building the Georgetown to South Park Trail, the Beacon Ave Trail, or a Martin Luther King Jr. Way South protected bike lane, or partially constructing some combination of all three!
Walking Routes: Walking and rolling is a fundamental right — but right now many people are unable to get around safely and conveniently in Seattle because of inaccessible or nonexistent sidewalks. The city's budget added $4 million for sidewalk construction and $7 million for accessibility improvements like curb ramps.
Safe Routes to School: Every child should be able to walk and bike to school safely, but currently there is not a single full time employee at the Seattle Public Schools in charge of making sure that happens. As a result, dozens of schools lack crossing guards, and other traffic safety programs are run exclusively by volunteers (creating an equity disparity). Now, there will be a full-time Active Transportation Coordinator to help the thousands of Seattle public school children who walk and bike to school arrive safely.
Home Zones: There is a 1,800 year backlog to build sidewalks across Seattle. Home Zones are a cost effective tool to make neighborhoods without sidewalks more walkable. $350,000 in new funding will allow continuation of the Home Zone concept that Seattle Neighborhood Greenways brought to Seattle in 2018.
Transportation Equity Program: Unfortunately, race and racism play a huge role in determining a person's ability to get where they need to go in Seattle. Seattle Neighborhood Greenways strives to redress the historical and systemically-rooted inequities in transportation and city investments (for more see our our Racial Equity Action Plan released this year). This funding will allow continuation of the Transportation Equity Program, helping to identify and address systemic and structural equity issues.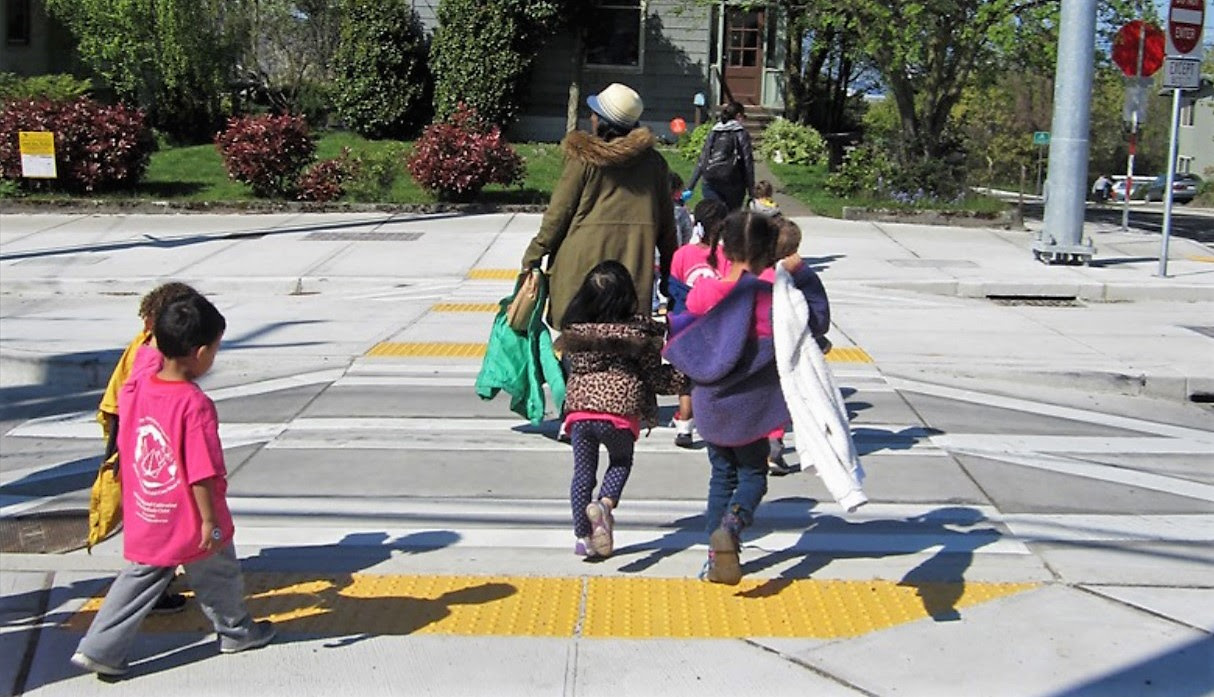 But we're far from done. Seattle is still a long ways from being the comfortable city to walk and bike in that we need -- to keep people of all ages and abilities safe as they go about their daily lives, to address historical inequities in neighborhood infrastructure, to fight climate change, and to provide the kind of active, enjoyable, affordable, community life we know is possible.
Your financial support will help us keep moving the city in the right direction. Please consider taking just a moment to make a gift of any size today.

When you donate to Seattle Neighborhood Greenways, you're helping accelerate safe streets solutions in Seattle. Your support makes it possible for SNG to:
Champion safe routes for kids to walk and bike to school
Work for safe routes to walk and bike to transit hubs
Advocate for walking and biking projects with historically underserved communities
Organize for a bike network that connects to every neighborhood
With your support, we know that "safe streets for all" is more than just a hopeful vision -- it's a future that we all, working together as concerned neighbors and proactive communities, can make possible. Thank you for considering a one-time or monthly donation this #GivingTuesday.
In gratitude for all you do to help make Seattle a city that all people can walk, bike, roll, and thrive in,
-Gordon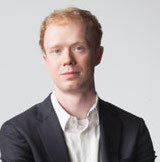 Gordon Padelford
 Executive Director
P.S. Truly any gift amount will help, as we head into our busiest season of citywide organizing yet!